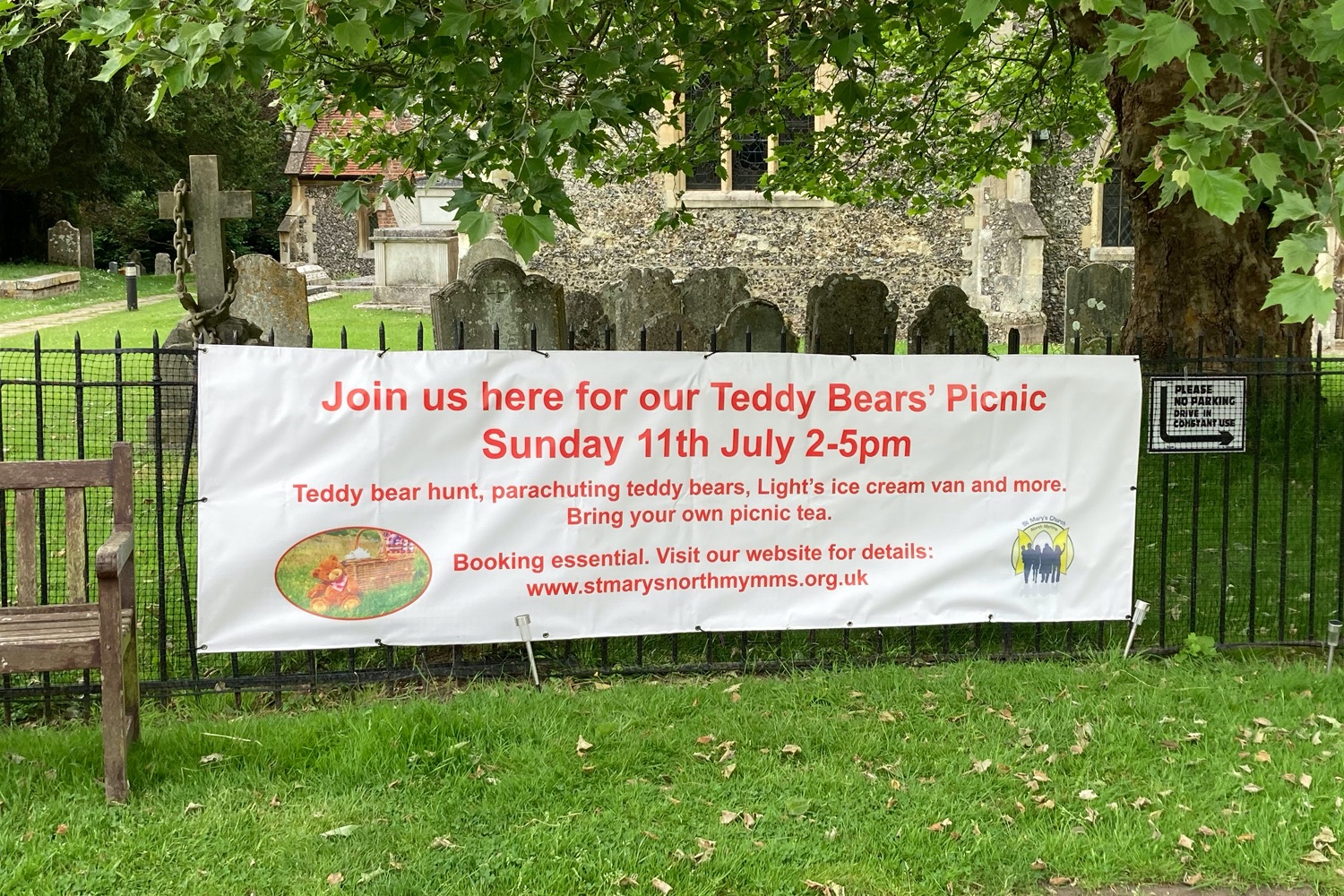 If you have visited the church recently, you will have seen the decorations on the railings beside the church noticeboard.
The current display is looking forward to our Teddy Bears' Picnic on 11th July. Click HERE for more information and tickets.
Started while the church was closed due to Covid-19 restrictions, we want to continue with regularly changing displays bringing you messages of hope, comfort, joy and love.
Members of the church community have been knitting, crocheting, sewing and crafting to bring these displays to you. We have also been involving the children at St Mary's C of E Primary School in Welham Green, who recently contributed a beautiful display of snowdrop pictures, and Easter crosses and will be contributing to displays in the future.
If you have any ideas about future displays or would like to use your talents to help create decorations for the railings, please get in touch with our church warden Gill Peplow to find out more and get involved.
Don't forget to visit regularly to see which display is next!