We are delighted you are interested in finding out more about baptism (or christening – the words refer to the same event) at St Mary's Church, North Mymms.

As a church family we always welcome those who live in the parish and who would like to be baptised.

Baptism services are held on the third Sunday of each month at 12.30am and last about 40 minutes. Please note there are no baptism services in August, Advent or Lent.

To start thinking about when a baptism might take place, we ask that you first of all contact our parish administrator, Lisa, in the parish office and she will discuss possible dates with you and send you the relevant paperwork.
WHAT IS BAPTISM?
Baptism is the way the church marks the beginning of life as a Christian, a follower of Jesus Christ and we are delighted that you are interested in finding out more about baptism for yourself or your child. You are never too old to be baptised but it is often the case that parents seek baptism for their children at an early age. In baptism as parents you are both thanking God for the gift of new life in your family and also promising to help your child grow up knowing God's love for them and their place in God's family that is the church.

Jesus was himself baptised and he told his disciples to go and baptise others as a sign that they had turned away from their old life and begun a new life as his follower. In the Anglican Church we call baptism a sacrament - a visible sign of God's love for us.

Baptisms are always joyful occasions but they are also a serious commitment. During the service parents and godparents are asked to declare their own faith in God and promise to help their child grow up as a follower of Jesus.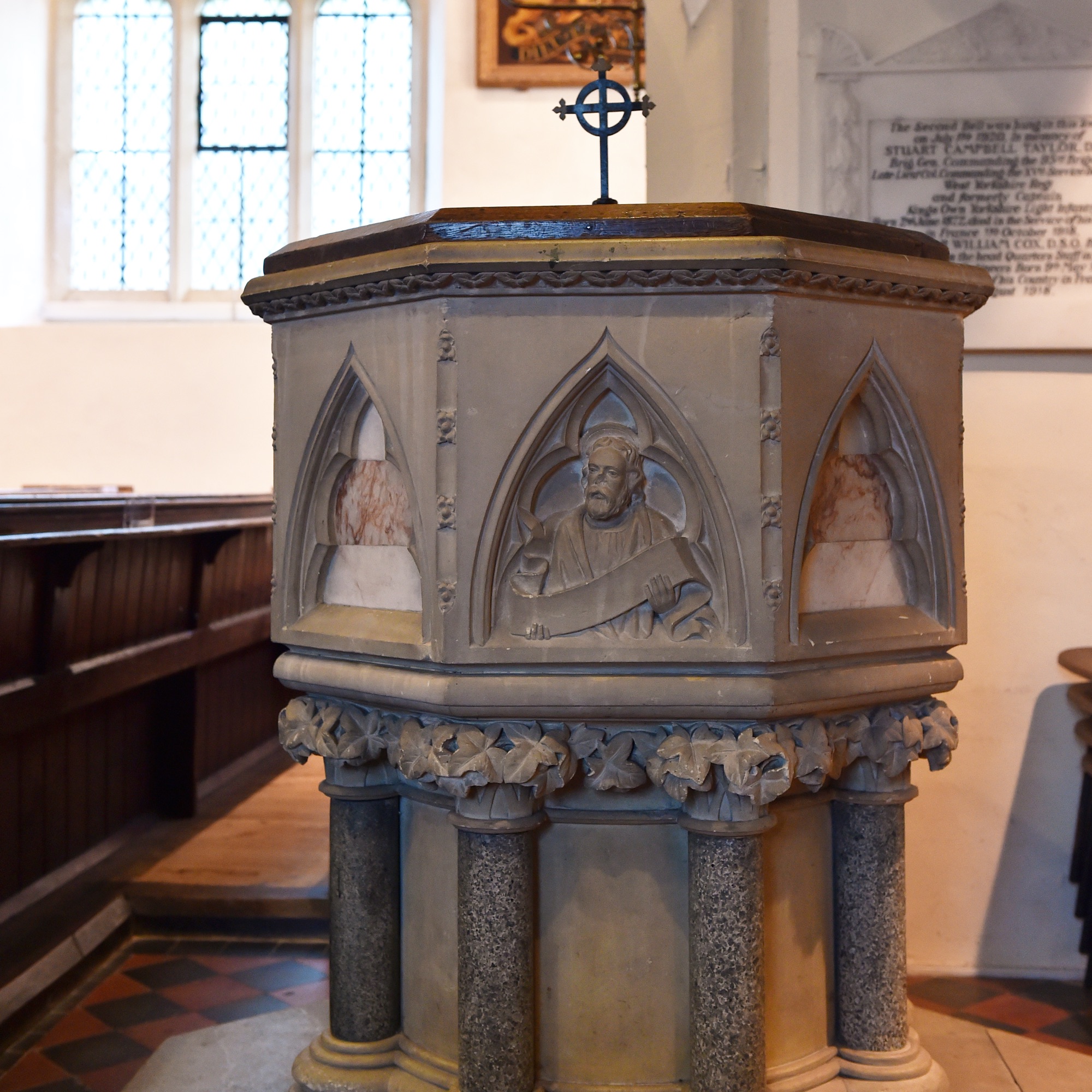 BAPTISMS AT ST MARY'S
To help you think through some of the questions and promises that are involved in baptism and also to meet with our church family, we ask that you attend our all age services which take place on the first Sunday of every month at 11.00am. These informal services are particularly suitable if you have young children and are usually followed by refreshments and activities for families. (However at this time of Covid-19 restrictions, unfortunately this has been removed.) This provides a good opportunity for us to get to know you and for questions to be asked.
This gives you a chance to meet some of our church family and for you to worship as a family in a relaxed and friendly setting.
If you decide that you cannot make the promises required at baptism but would still like to ask for God's blessing on your child then an alternative service of thanksgiving can be arranged.