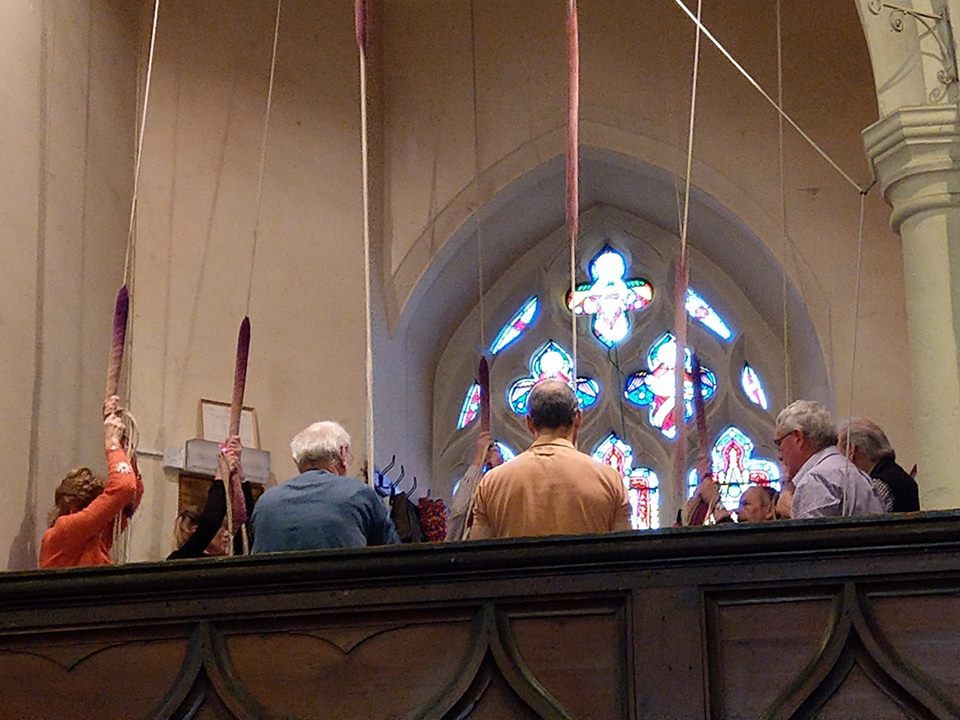 We have bell-ringing practice on a Wednesday evening from 8pm-9.30pm and ring the bells for thirty minutes before our main Sunday service. We can also ring the bells at weddings and funerals on request and we ring on other special occasions.
At St Mary's we have eight bells. The lightest bell (with the highest note) being the treble and the heaviest bell (with the deepest note) being the tenor. The "tunes" we ring are called "methods", and we generally ring either six or eight bells at a time. The lightest two bells were hung in the tower in 1920 and the other six were originally hung in 1806. In 1985 a new frame was installed in the tower for all the bells. We also have a ninth bell, the sanctus bell, which dates from the 15th century.
We are a friendly group and welcome new members to our bell-ringing team, whether you are an experienced campanologist who has moved to the area or would like to learn for the first time.
Campanology takes time to learn and we first teach beginners how to handle and ring the bell, and then to perfect the art, at our Wednesday evening sessions.
If you would be interested in becoming a bell-ringer at St Mary's please contact us here.